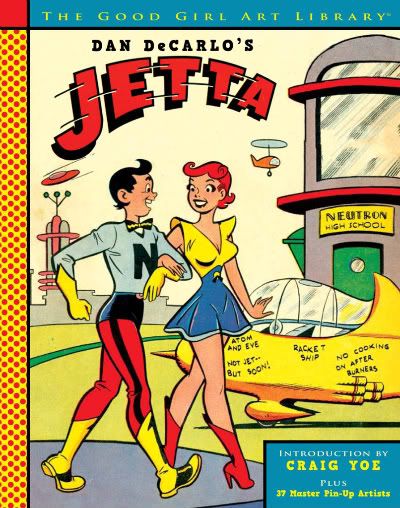 >
Fellow cartoonist and fellow Craig;
CRAIG YOE
asked me to contribute a pin up page (see below) to his latest book collection,
DAN DeCARLO'S JETTA.
Being a fan of Decarlo's work I jumped at the opportunity as did a bunch of other amazing artists. For more info on the book, examples of the other pin ups, and all around cartoon goodness check out
Craig Yoe's Super Itch!